Learn how we're using NASA technology to keep you safe.
Four Seasons Fitness is a Certified Aerus ActivePure Facility, eliminating over 99.9% of viruses and bacteria in the air and on surfaces.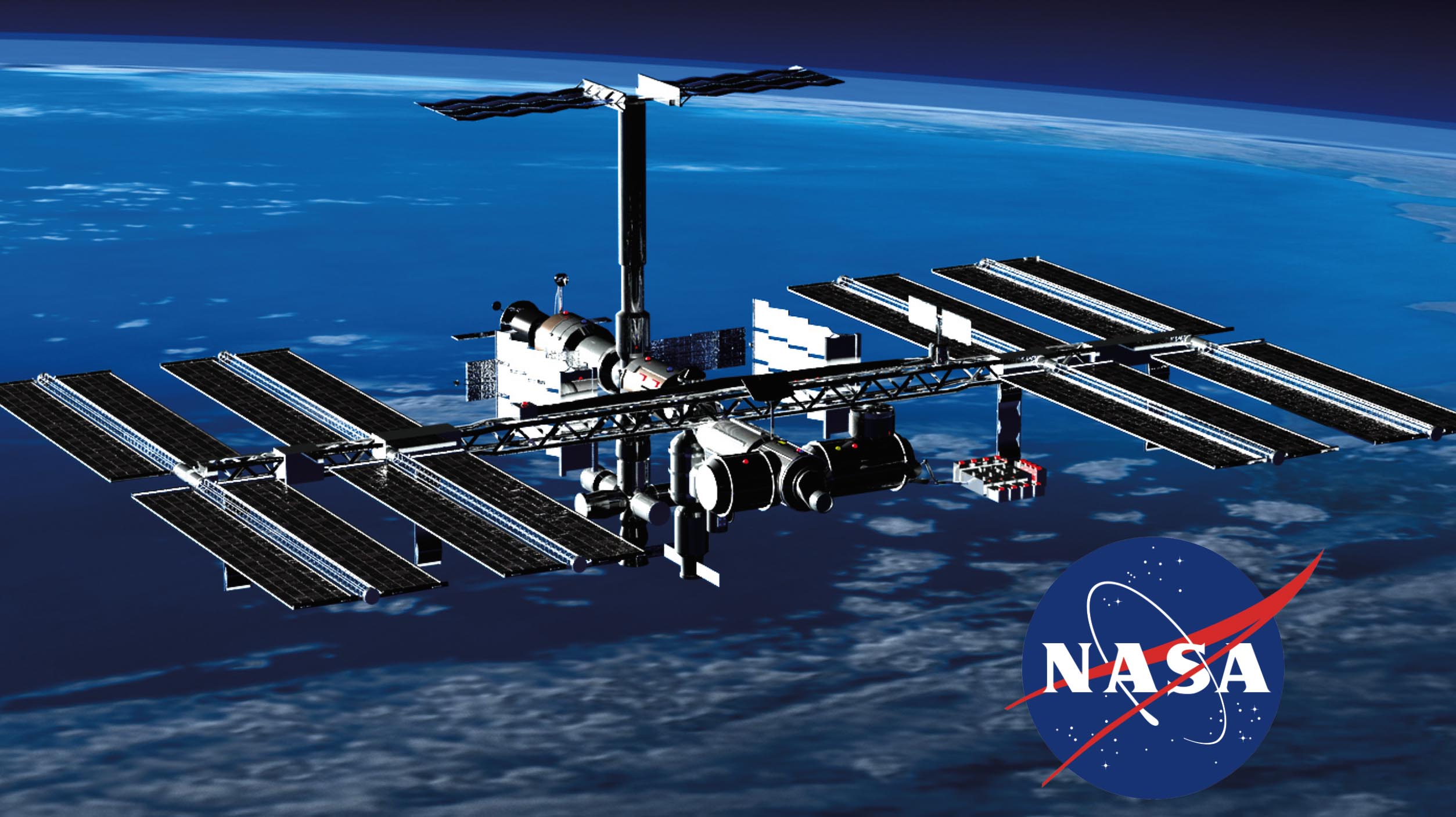 How a Product Developed for NASA and the International Space Station Is Being Used by Us to Help Keep Our Members and Staff Safe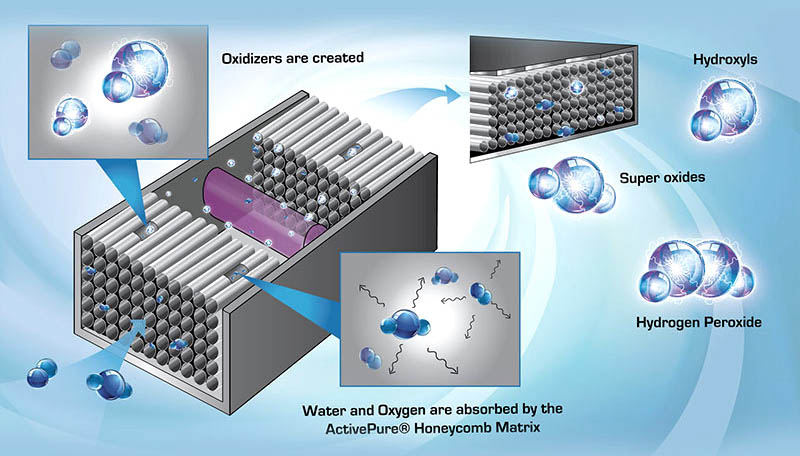 At Four Seasons Fitness, our members' and team members' safety and health is our top priority. We're not only implementing new and extensive cleaning protocols and other safety measures that align with CDC recommendations, but we have also gone above and beyond the guidelines by adding ActivePure® air sanitizing units throughout our gym.
While we've been closed, workers have been busy making numerous changes to our gym, including installing ActivePure® air sanitizing units in every room of our facility. These sanitizing units work 24/7 with our ventilation system to kill 99.9 percent of viruses and bacteria in the air and on surfaces. At Four Seasons, we're proud to be the first ActivePure® Certified gym in our area.
What Is ActivePure® Technology?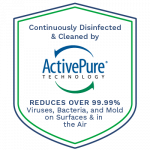 ActivePure® is a technology created with NASA for use on the international space station. It creates powerful oxidizers that kill bacteria, viruses, mold, and fungi on surfaces and in the air, but with no Chemicals and no Ozone. ActivePure® is the only air cleaning technology awarded the prestigious Certified Space Technology seal by the Space Foundation. It is the only Certified Space Technology that works to continuously clean and protect air and surfaces 24 hours a day.
How Does ActivePure® Work to Protect You in Our Gym?
When microscopic oxygen and water molecules in the air enter our ActivePure® units, they pass through the ActivePure® honeycomb matrix. While inside the matrix, powerful UV-C lights transform the molecules into friendly, yet potent, oxidizers. When they're released back into the air, the supercharged ActivePure® molecules seek and rapidly destroy contaminants, viruses, fungi, mold, and odor-causing bacteria—even ones that try to hide in hard-to-reach cracks and crevices on all of our gym equipment and surfaces.
Important Things to Know
New Jersey Government Mandate Gym Rules
Masks must be worn at all times.
Temperature checks are required each time you enter the club.
You must maintain 6-foot social distancing in the club.
Saunas have been turned off and are not currently permitted to be used.
No showers.
Water fountains are turned off. You must bring your own water.
Kidz Korner will remain closed due to government mandate.
Lockers are now available, but you must maintain a 6ft social distance between lockers and people in the locker room. You should come dressed and ready to work out whenever possible. Showers are still not allowed.
Towel service is temporarily not allowed. You must bring your own towel.
A revised group fitness schedule has now been posted. Class sizes are limited based on room size and space available will be on a first come first serve basis. We need  30 minutes between classes in the same room to disinfect the room, so this may affect our class schedule.
You must clean any machine or equipment you use with the fresh towel and spray bottle we provide.
The government rules for gyms seem to be in flux. We will post updates and changes as necessary.
See more details below. 
Here Is What Else We're Doing to Keep You and Our Staff Safe
We Believe in a Comprehensive Approach with Multiple Layers of Redundancy
The safety of our club members and our staff is what's most important to us. At Four Seasons Fitness, we continue to follow and exceed the stringent sanitation protocols outlined by the CDC and add additional procedures to help achieve a new level of cleanliness throughout our facility.
Our approach is to have multiple layers of redundancy in our cleaning procedures. If one sanitization procedure fails or is missed, our other redundant cleaning and sanitization methods will solve the problem. This is the beauty of our ActivePure® Technology as it is not subject to human error and works 24/7 keeping our entire club sanitized.
Touchless Front Desk Check-In
We've completely remodeled our front desk and our entire lobby area to make it easier to clean and protect our staff.
We've replaced our barcode readers and added two high-speed scanners, so checking in will now be a breeze, and you will not need to touch anything but your own key tag.
EPA-Registered Virus-Killing Disinfectants
We've upgraded our cleaning disinfectants to include hospital-grade and EPA-registered virus-killing disinfectants.
Continuously scheduled disinfection of high-touch surfaces throughout the club including the use of fogger disinfecting machines.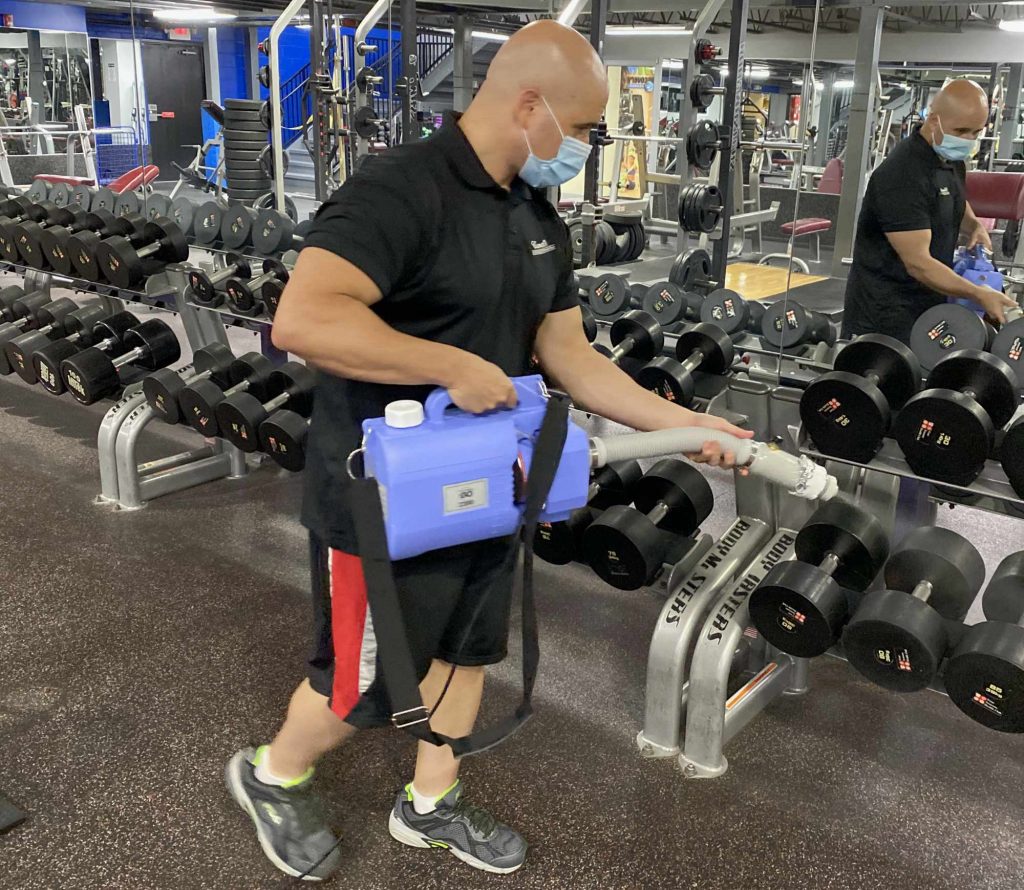 We're All in This Together
Though our staff will always be focused on cleaning our club throughout the day, we need each member to do their part in helping us fight the virus.
Four Seasons Fitness staff and all club members are required to wear a mask at all times when inside our facility in accordance with the State of New Jersey's re-opening guidelines. We will re-evaluate our mask policy as state guidance and rules are updated.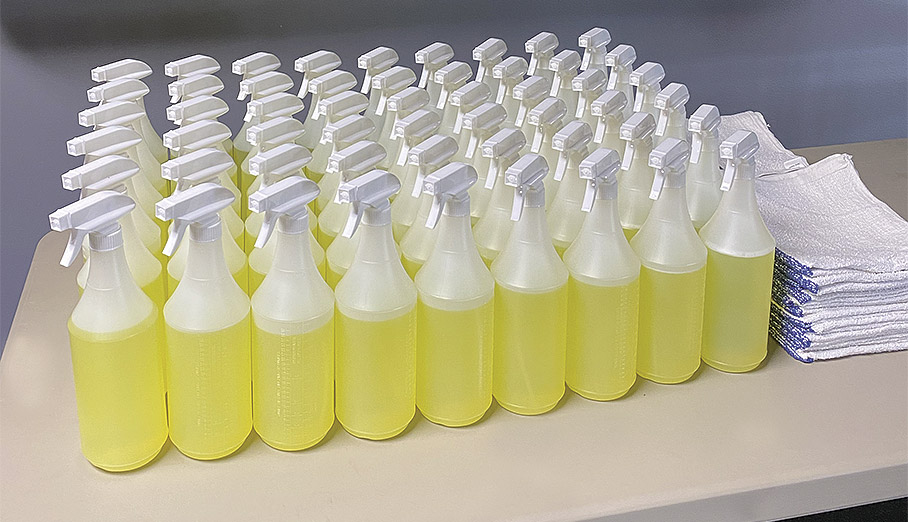 Upon entering Four Season Fitness, every member will be given a fresh disinfectant spray bottle and a freshly washed and clean rag.
Each member is required to clean any machine they touch or sweat on before and immediately after use. Please help us keep you and your fellow members safe.
When done working out, place your spray bottle and towel in the appropriate used item containers located near the front desk on your way out.
Gym Wipe Stations
Our club has added twenty Gym Wipe stations located on both floors of our facility to help encourage cleaning of equipment before and after use.
Please help to keep our club clean and safe by disposing of any Gym Wipes you use in the receptacle part of all of our Gym Wipe dispensers.
Hand Sanitizers
We encourage all of our members to use our touchless hand sanitizer dispenser upon entering our club. Our hand sanitizer station uses 70% alcohol, which has been proven effective in killing most viruses.
More hand sanitizer stations will be added to our facility just as soon as they are available and in stock.
Group Fitness
(Includes Yoga and Cycle Classes)
Classes will be offered and class capacity will be consistent with governmental orders and guidelines.
You will need to bring your own yoga or exercise mat for any group fitness class or activity in which you participate. For your safety and protection, we will no longer provide yoga mats for classes.
Make sure you maintain a distance of 6 feet apart from other members to help practice social
distancing.
Group fitness equipment will be sanitized with foggers and EPA registered cleaners. Please help us keep you safe by also cleaning any equipment you touch before and after use.
Group fitness room floors will be cleaned using a special floor sanitation machine that uses UVC light to kill viruses.
All of our group fitness rooms have extra ActivePure® sanitization units to kill viruses in the air and all surfaces.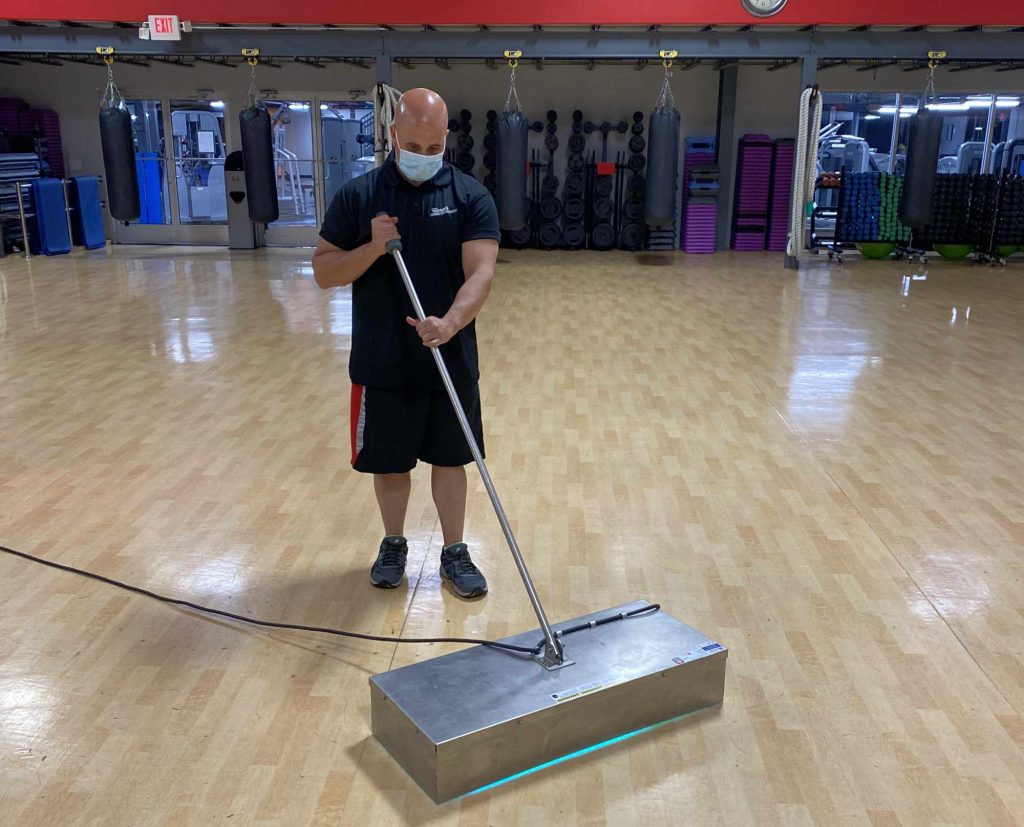 How We're Protecting Our Group Fitness Instructors
The biggest safety problem our group fitness instructors face is that they all use the same headset microphones. To protect our instructors, we have purchased a sterilization unit that will sterilize the microphone after each class. Each instructor will also be given their own windscreen foam ball to cover the end of the mic closest to their mouths.
Nothing is more important than keeping ourselves, our friends, families, and others healthy. Following the advice on this page, you can help support a safe, phased reopening of our club. Together we can all do our part to limit the spread of COVID-19, especially to those who are more vulnerable due to age, compromised immunity, or pre-existing conditions.
Protect Yourself and Others
While working out in our club, please follow the current CDC guidelines about preventing the spread of the COVID-19 virus.
Stay Home if You are Sick
Studies suggest that asymptomatic people may spread COVID-19. But if you have a fever, a cough, shortness of breath, or even feel a little run down, don't take a chance—stay home.
Help Boost Your Immune System
Now more than ever, it's essential to make your health a priority by helping the body better fight and recover from viruses and illnesses.
Move Your Body! Exercise does a laundry list of good things for your body, and it can even help your body fight off infection and viruses by:
Activating white blood cells that fight viruses and bacteria.
Raising body temperature, which makes an environment less hospitable to bacteria and viruses.
Reducing the release of stress hormones that suppress immunity.
Boosting your body's natural immune system so that it is better able to defend against viruses.
Reducing the body's stress response.
Eat a Nutrient-Rich Diet For a Healthy Immune System. To support immune health, add more whole foods like fruits, vegetables, and antioxidant-rich spices.
Make Sleep a Priority. Get at least 7 to 8 hours of sleep a night to allow your body time to perform preventive maintenance, which helps bolster the immune system.
Avoid Sugar. Sugar is empty calories with no nutritional value, but it's also harmful to your immune system. Yes, sugar is hard to avoid, but you can significantly reduce your diet's sugar content by eating whole foods and avoiding all packaged products and bottled/canned beverages.
Manage Stress. You know stress had to be on the list somewhere—chronic stress ramps up production of cortisol, the stress hormone that can wreak havoc with immune function.