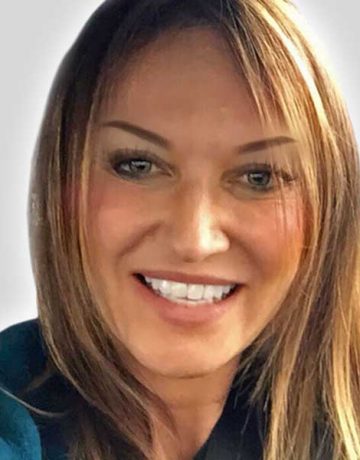 Cathe Friedrich
Biography:
Before there was Zumba, Tae Bo, Spinning or even Step Aerobics, fitness video pioneer Cathe Friedrich recognized the need to provide a simple, flexible, affordable and motivating way for Americans to exercise and stay fit. Nearly thirty years and over 300 DVDs and videos later, thousands of people have credited Cathe Friedrich for helping them to transform their bodies and their lives with her videos and TV appearances.
Like going through life with a friend, Cathe's followers have grown in their workouts as she has learned and expanded her video offerings, staying focused on Cathe's three guiding principles: Professionalism, Passion, and Quality.
Cathe is often credited with being the first to bring advanced fitness videos to the home exerciser and helped shatter the theory that only celebrities could star in fitness videos. As a certified Group Fitness Instructor, Cathe has taught thousands of classes at her New Jersey health club and has helped to train many of today's top instructors.
As a leading innovator in the home exercise video industry, in 1988 she founded Step N Motion Videos and in 1989, created one of the first 'step' aerobic videos. Cathe continues to produce fun, intense, and challenging workouts for all body types and fitness levels. Her award-winning workouts have been featured in the New York Times, Wall Street Journal, Dallas News, Fox Business News, QVC and the Philadelphia Inquirer. Health and fitness writers have published articles about her in Shape, Oxygen, Self, Health, Fit, Consumer Digest and Fitness magazines.